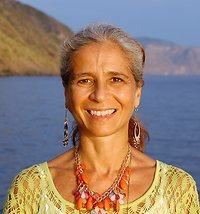 "Grant me the serenity to accept the things I cannot change; courage to change the things I can; and wisdom to know the difference" - Reinhold Niebuhr
I practice person centred counselling - individual and couple, Mindfulness based counselling and I teach Mindfulness.
I am a registered member of the BACP (British Association of Counsellors and Psychotherapists).
I used to be also a volunteer counsellor at -
Time to talk Bucks
Previously to counselling I was a shiatsu practitioner and Biodanza teacher ( a sort of therapeutic dance) and before that, Italian teacher and tourist guide.
Assisting people in their life journey and sharing my knowledge and experience has always been my motivation.
Listening, empathy, compassion, encouraging expression, intuition, inner freedom, providing tools for self help, facilitating understanding are some of my skills and qualities.
It is an honour to witness people's experience – difficulties and achievements.
It is a privilege to be able to help individuals to go through the challenges of their life.
Definetevely an enriching experience. I am thankful.