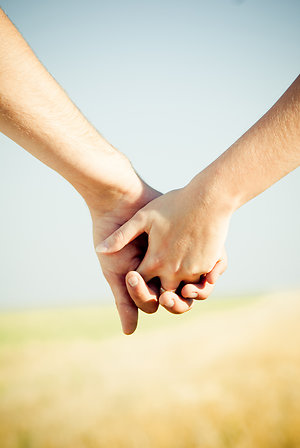 Couple Therapy
All relationships have ups and downs. Sometimes, though, you can get a bit stuck and it's hard to find a positive solution. You may feel that something is missing or that there is no understanding or intimacy or that yours or your partner's feelings have changed or you or your partner or both had an affair .... the list is long .
Whether you think that things aren't quite right or whether you are encountering serious difficulties, couple counselling gives you time and a safe space to talk and listen, to express your feelings and to develop some clarity and new perspective about your relationship.
Couples therapy is not only what unhappy married couples do when someone cheats or threatens divorce — when things are truly broken.
An early intervention can prevent years of distress and even separation. A prompt response to the signs of a crisis (lack of understanding, disconnection, blaming, arguments and more) would easily restore connection and intimacy.
On average, couples wait about six years before they seek counseling. That's a lot of time to do a lot of damage. The more couples can be proactive, the more they can minimize unnecessary damage and protect and nurture relationships to keep the romance, passion and friendship alive.
I reccomend couple therapy to new and young couples.
If you want to build a strong house, doesn't it make sense that you want to build a strong foundation to start with?
Couples who seek counseling earlier in a relationship are setting themselves up for better results in the long run.
Learning each other's love languages, developing communication skills, understanding the differences in your personalities and why there is wisdom in the notion that opposites attract are the solid foundation of a long lasting, loving and intimate relationship.
I offer the Imago approach:
"Imago Relationship Therapy, developed by Dr. Harville Hendrix and Dr. Helen LaKelly Hunt in 1980, is a form of relationship and couples therapy that focuses on transforming conflict into healing and growth through relational connection".
The approach helps couples to understand the hidden dynamics operating in their marriage. It allows couples to move from blame and reactivity to understanding and empathy, so you can create a deeper and loving connection with each other.
You will learn effective tools that enable you to safely and clearly communicate. You will develop understanding and a new and positive way to relate with each other.
Contact me for a free consultation
"But let their be spaces in your togetherness and let the winds of the heavens dance between you. Love one another but make not a bond of love; let it rather be a moving sea between the shores of your souls" – Khalil Gibran
Anna Maria Aprile MBACP, Independent Counsellor providing therapy for Amersham, Chesham, High Wycombe and Hazlemere- Buckinghamshire.