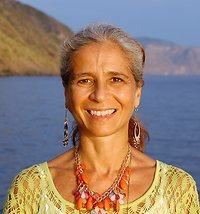 Life is a creative process.
Allowing our potential to manifest enables life itself to develop through us and beyond.
I believe that even though life is challenging, everyone deserves love. Often we lack of the self-love and the confidence needed to sustain this journey. My therapeutic approach is to first listen to you in full aceptance and then help you to delete the programmes that hold you in a space of pain, doubt and confusion. It will be a journey. You will need perseverance. I will be there to support you in developing confidence and trust. Your story will unfold. Self-love and value will emerge and you will be able to identify your purpose and make positive choices.
I am BACP registered and IMAGO couple therapist. I am a qualified Mindfulness facilitator. I am DBS checked.
I practice online and face to face in Hazlemere (High Wycombe).
I also offer therapy on the phone.
I offer:
- Individual and couple therapy sessions
- Mindfulness
- Personal development groups
Life is complex, stressful and very challenging and at times we all need some help. I will assist you to identify the cause of your difficulty and to allow change.
In the last 25 years I assisted thousands of individuals and couples to make better choices, to deal with their issues, to access loving relationships, to connect with their wellbeing and to experience more clarity and freedom in their life.
My aim is to help you as individual or as a couple to see what makes you to suffer and not to be at ease with yourself and others and to offer you understanding, discenement and tools for you to deal wih your difficulties.
We are relational beings: to talk about what is difficult and painful helps you to make sense of your feelings and situations and allows you to release your fears, stress, anxiety and difficult feelings. It makes space for developing confidence, acceptance, compassion, self-love and change.
Counselling makes you aware of what is blocking you from expressing your full potential and offers you the tools for change and transformation.
Listening, empathy, encouraging awareness and expression, providing tools for self help, facilitating understanding towards clarity and better choices, dealing with trauma, relationships, beravement, anger, stress, anxiety, depression, health issues and abuse are some of my skills and qualities.
"I cannot always control what goes on outside. But I can always control what goes on inside" -
Wayne Dyer
Anna Maria Aprile MBACP, Independent Counsellor providing therapy and mindfulness for individuals, couple and groups in Amersham, Chesham, High Wycombe and Rickmansworth - Buckinghamshire.