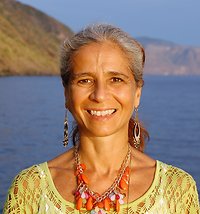 "At the center of your being
you have the answer;
you know who you are
and you know what you want."
― Lao Tzu
I am a person centred counsellor and Mindfulness teacher.
I am registered with the BACT and DBS checked.
I practice in in Chesham and Hazlemere (High Wycombe).
I offer individual and group work.
I help to see what makes you to suffer and not to be at ease with yourself and others.
I invite you to explore your difficulties and to better understand yourself.
I will help you to release your fears and difficult feelings: I offer you full understanding and empathy and I will enable you to tolerate what is painful.
I will teach you tools to deal with your challenges.
I will encourage you to express what is blocking you from being who you are and I will assist you to develop your potential.
I will help you to feel better connected with others.
Our work will allow you to make better choices and to connect with joy and well-being.
Listening, empathy, encouraging awareness and expression, providing tools for self help, facilitating understanding towards clarity and better choices, dealing with trauma, relationships, beravement, anger, stress, anxiety, depression, health issues and abuse are some of my skills and qualities.
"I cannot always control what goes on outside. But I can always control what goes on inside" -
Wayne Dyer
Anna Maria Aprile MBACP, Independent Counsellor providing therapy for Amersham, Chesham, High Wycombe and Rickmansworth - Buckinghamshire.


">Counselling Pages