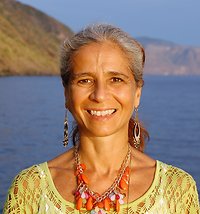 "At the center of your being
you have the answer;
you know who you are
and you know what you want."
― Lao Tzu
My intention is to truly listen to you, help you to get in touch with your instinct and intuition and to take action.
Are you going through a life crisis?
Do you feel depressed, stressed and anxious?
Do you feel your life does not make any sense?
Do you feel lost?
Do you feel disconnected from the joy of living?
Do you feel that nobody understands you?
I believe that at times change and understanding require some help and support to reach and clear the root of the pain and replace it with power of choice, awareness and compassion.
I am a counsellor and mindfulness teacher in Chesham and Hazlemere (High Wycombe).
If appropriate I combine the two - this gives very good results. Our mind can keep us stuck in a difficult mental or emotional habit, which may need some exploration and understanding (through the counselling). The mindfulness approach can bring the tools to transform such a habit and introduce the ability to better deal with our daily challenges.
I offer individual and group work.
Even though you live in a town or a city and that you have family and friends, you may suffer separation and isolation, feeling disconnected and not able to truly share your experience.
Easily you feel that there is" something wrong" with you and you withdraw and hide developing difficult emotions like anxiety, depression or low moods. Or you feel very angry and frustrated.
Well-being depends on your experience of interconnection with yourself and others.
My work as a counsellor and mindfulness facilitator in Chesham and Hazlemere aims to enable you to experience a healthy relationship with oneself and others, to develop an interconnection, releasing your judgement, criticism, expectations and finally that "What's wrong with me?"
My intention is to assist you to find your inner safety and to have a better understanding of yourself and your needs.
I also offer you tools to deal with your challenges.
"I cannot always control what goes on outside. But I can always control what goes on inside" -
Wayne Dyer
Anna Maria Aprile MBACP, Independent Counsellor providing therapy for Amersham, Chesham, High Wycombe and Rickmansworth - Buckinghamshire.